Here at Kitchen Door Workshop we totally understand that you have a few manufacturers and suppliers to choose from. As careful consumers you will have done your research, looked at websites and compared us with the many other companies available. So when you do choose us, we feel very privileged and we know that our hard work really does pay off - we have proved ourselves to be the best suppliers of replacement kitchen doors you could find.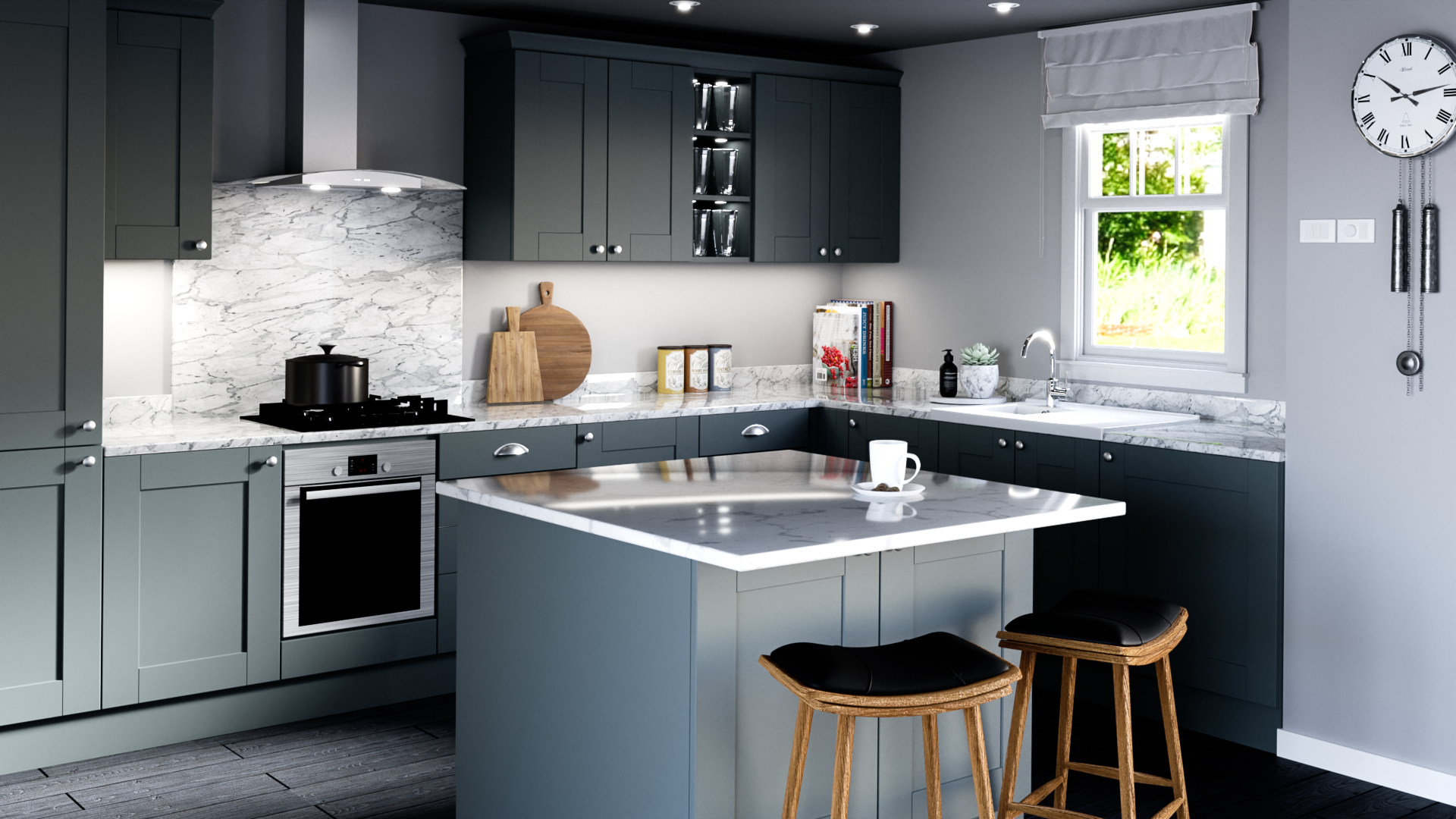 So, when you are doing your research we think that you should bear in mind some factors before making your choice. We want you to be completely happy, so we want you to compare us by asking yourself the following questions.
Are the doors top quality?
At the end of the day, the final result is what really matters. You want to look around your kitchen and feel like it is high quality, long lasting and good looking. So the manufacture of the doors should be your top priority. Look for doors that are well made with sustainable wood. They should be a minimum of 18mm MDF and have hard-wearing vinyl coatings. Anything less than this could be liable to warping, discolouration or could just look old before their time.
Is there plenty to choose from?
Variety is the spice of life and you want to feel like the company you choose is able to offer you the doors you really want. There should be no compromise. Whether you are looking for a complete change or you simply want to replace one or two of your existing cupboards, you should be able to find the right door style in the right colour and finish. The more doors the company sells, the more you can be sure they understand their product and that they have a wide customer base.
Does the company offer extras like handles, plinths, cornices, end panels or a fitting service? Being ale to buy everything you need in one place could make all the difference to the overall look of the kitchen and will save you time and money.
Do they do bespoke?
Not all kitchens are the same and the replacement kitchen door company you choose should be able to offer a manufacture service that takes into account the needs of your kitchen. This means offering bespoke kitchen door design and manufacture. All you need to do is tell them the size door you would like and they make it especially for you. If the company you are dealing with can't do this, you should should keep looking. It really is the difference between a great looking kitchen and one which appears to be cobbled together.
Terms and conditions
Take the time to read the terms and conditions relating to the replacement kitchen cabinet sale. This includes returns, refunds, compensation, delivery times and charges and any other small print. This should all be be very clear and upfront with no hidden extras or surprises.
Are they cheaper?
A bit of a trick question - this one. Because cheaper is not always better. What you should be searching for is value for money. Take into account the overall package of service, quality, extras and convenience before deciding based on the money alone. That said, we know that as an online company we can offer great value for money due to our low overheads - but you can find that out for yourself.
What about the reviews?
The final part of the package is to look at what other people say about the kitchen door company you choose. Do they have good reviews and were problems resolved in a good way? Ask friends and family if they have made purchases from them and do they trust the quality. Look them up online, check the facebook and twitter comments and be generally nosy. It all leads to an overall picture of the company and how trustworthy they are.
All it takes is a little time and effort to find the best possible kitchen door replacement company - but as you are here, we think you have probably already found it!